Communication
APIP was present at the Hispack Fair to present the Better Plastics: Plastics in a Circular Economy Project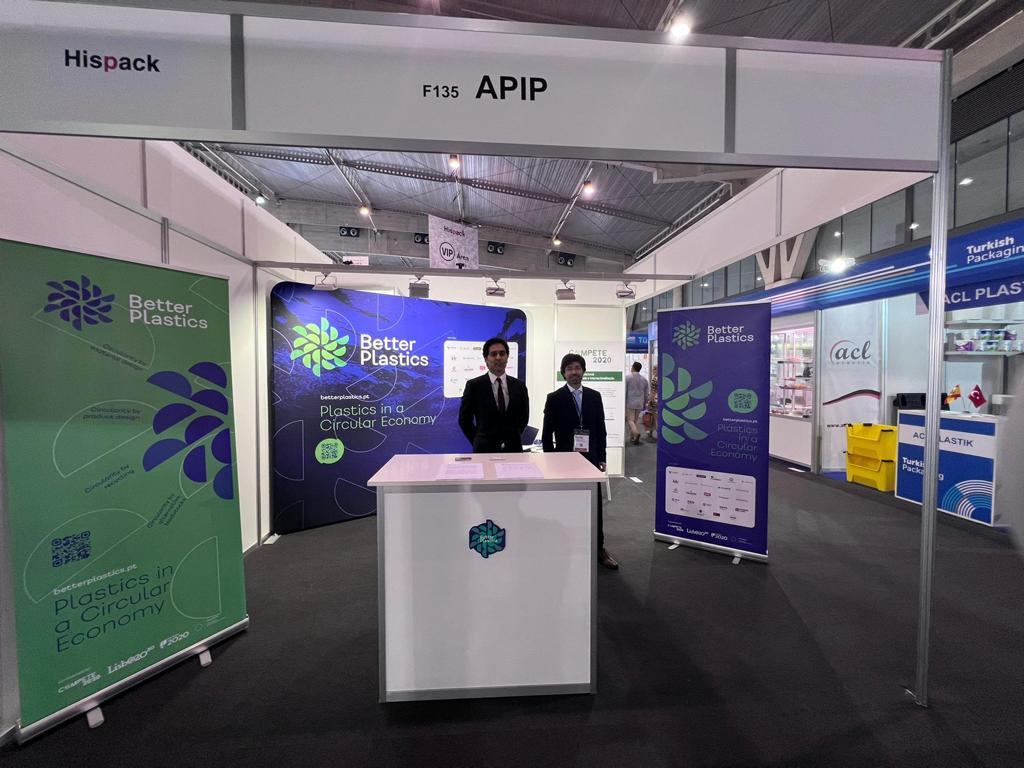 APIP was present at the Hispack Fair, which took place in Barcelona between the 24th and 27th of May 2022, with the aim of promoting the dissemination of the Better Plastics: Plastics in a Circular Economy Project, co-financed by COMPETE 2020, Portugal 2020 and the European Union, through the European Regional Development Fund, reinforcing the cases of research, development and innovation, present in mentioned fair. The Better Plastics: Plastics in a Circular Economy project promoted by APIP aims to be the Mobilizing Project of the Plastics Sector in Portugal, capable of leveraging the sector's transition to a circular economy and aims to ensure the sustainability of the new value chain of the plastics, through the creation of an Innovation and Research strategy, aimed at the development of new materials, products, processes, systems, technologies and services, which respond to current and future challenges and ensure the circularity of Plastics in Portugal, promoting a decrease production and consumption of disposable plastic products, a more sustainable production (biodegradable and recyclable products), increase recycling potential and develop alternatives to oxo-degradable products.
The Better Plastics: Plastics in a Circular Economy project was structured in 5 partial projects: Circularity for Material Design, Circularity for Product Design, Circularity for Recycling, Circularity for Alternative Raw Materials and a last one dedicated to Project Coordination, Promotion, Dissemination and Valuation of Results.
The consortium is formed by 25 entities that effectively represent the entire Plastics sector in Portugal, involving companies from different plastics subsectors and ENESIIs with complementary scientific skills, which allow a complete approach to the different areas of knowledge for the sustainable development of the industry.